Getting back into the swing of things after a nice long week off has been tough. My class is definitely showing signs of - I've been home too long running the show and not listening to authority- syndrome. We are working on that.
I am trying to locate my GIANT 600 follower giveaway winner!!
If you are, or know
Jillian Ramoly,
Please tell her to check her email!! :)
I just LOVE LOVE LOVE this time of year! The kids are really reading... I mean REALLY READING!
Ok, I know, I teach second grade and I know they come to me reading. But in the spring... something just clicks for some of them. They enjoy books more, they light up with new vocabulary, they get the author's message, they actually want. to. read.
So that is why I love this time of year, the time when fluency comes together for them!
I start by reminding the kids of a poster I actually show at the beginning of the year when I introduce our "fluency phones"
Click to get... leave some feedback if you like it!
I love the visual of this poster. It helps them realize that they should sound like they are talking to a friend not like a robot (#1).
It is a lot of fun to model this poster for the kids! :)
We've been using these all year to work on fluency:
These beauties were given to me by a retired teacher... PVC pipes put together. I hear they were easy and inexpensive to make!
Then I read this book in 2 ways. I first read about half of it with no expression, reading quickly, and not watching the punctuation.
(do you know how hard it is to read it that way??!!)
If you've ever read this book you know there is some MAJOR opportunities to show expression! :)
After I finish reading, we talk about the things I could have done to improve my fluency. We discuss things like:
(it tells us to do something)
~think about character's emotions
~read smoothly (not like a robot)
So on my second read I HAM IT UP and read it with all of the above and more. (yeah, that's better!) We compare the two reads and of course there is a unanimous love for the second read.
All of the above is on day 1.
On day 2, I start by reviewing what the kids learned about fluency (the list above). Then I share one of my all time favorite poetry books: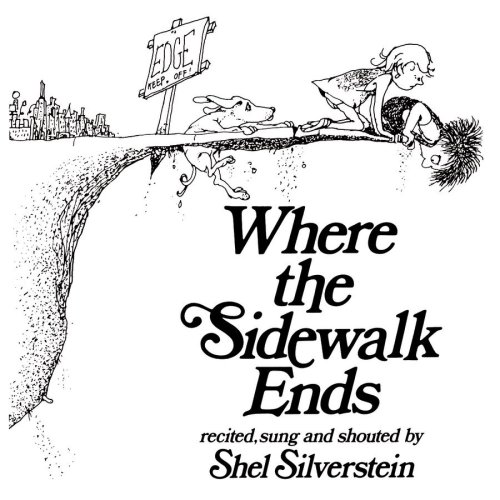 There are so many poems in this book with great opportunities to show expression, however, my absolute favorite is...
I actually have the book with the CD of Shel Silverstein himself reading a few of his poems... he does a GREAT job adding expression!
After listening to a few poems, we talk about punctuation.
hehe... I LOVE this poster!
What does the period tell me to do when I'm reading? And we think about the question mark, exclamation point, the comma, quotation marks, and even what it means to have a ----> . . .
(I always say,
more . to . come .
)
On day 3, we review punctuation and what it all means to the reader. Then I pass out strips to the kids. The look on their faces is classic.
click above to get a copy
This is the BEST way to teach punctuation! I love that it removes the "reading" and it focuses on the punctuation!! We have some good laughs reading these!!
Each child gets one and then reads it to the class as we follow along.
We did this today and the kids really got the idea that their voice should change depending on the punctuation.
Oh, and super hilarious!! ;)
On day 4 and 5 I partner the kids up and give them a poem. They get to decide on how they are going to read it together as a team. I usually partner the kids so they can learn from one another (i.e. the one with good fluency understanding who can help the other one). They practice the first day and they present their poem the second day. Here are some of the poems I use (click pick to grab these)
All of that is just our first week! In the next post I will share what I do the next 2-3 weeks! Plus more goodies!
I'd love to hear what you do for fluency! Please share in the comments below!