I'm back for fluency part 2!!
I have to do a quick share of one of my students first. So I have this little girl in my class this year. Reading just isn't her thing. I'm sure you have a student like that too.
In my class we do Daily 5. One of the choices is word work. If I let this girl, she would pick word work every. single. round. of. every. single. day.
Well, just last week she picked Read to Self 8 times in a row!! I kid you not!! I nearly fell over when she picked it without my prompting! Those are the moments when I think.... ok, I got to her...somehow, some way...
So let's jump into fluency... part 2!
This week we have been working on a reader's theater based on one of my favorite books...
Love that penguin!
I start off showing this video of Tacky
and asked the kids to watch for signs of good fluency.
Luckily the woman who reads the book has GREAT fluency so we had a lot to discuss!
Then I passed out the reader's theater script
(click above to get a copy)
Prior to passing out the scripts, I assigned parts to the students. I actually split the class in half and each half is doing the exact same script. They will be performing their reader's theater version for the other half of the class.
We have been working on:
watching punctuation
reading with expression
projecting our voice
following along in our script
standing still ;)
and...
holding our script without dropping it!
We have been practicing all this week on the Tacky script and we will perform for each other tomorrow.
Next week we will break up into three groups with three different scripts. They will be getting "big kid" binder scripts...
I will have to post a pic of how cute they look all standing there with their black binders looking all serious. :)
We will be reading scripts from
:
The Recess Queen
(It's not the one I use...but it's a good one)
Wemberly Worried
(On TpT- I'd love your feedback!)
Caps for Sale
(There are a WHOLE bunch including this one here!)
We will perform for our first grade friends after about a week of practice. I can't wait! :)
When I was thinking about this post I made a list of the things I do to encourage fluency... I came up with a bunch and I wanted to share with you...
1. High Frequency Words-
This is the root of fluency! Without a good sight word foundation, fluency is difficult. I use this...
It's a fun way to practice building that sight word background!
2. Re-reading-
This one is HUGE!
I have a sheet with a letter that I send home. The sheets are designed so that the child is reading the same book 3 different times and then again at the end with me. All that extra exposure to the same book builds confidence and fluency.
The sheets look like this:
Read 3 books at a time sheet
Read 1 book at a time sheet
I use books from our reading series as well as printed books from
Reading A - Z
(I really like their non-fiction books).
3. Listening to reading-
When I taught first grade, I actually had the kids read an entire book (short level 1 book) on a tape and we created a listening center of all the kids reading. I hung the books on a clothes line in my room and I used old "walk-mans" and the kids could listen to each other read (it was old school but so fun for the kids to become the listening center!).
I did a similar thing in second grade, except we created a poetry listening center on tape where each child read a poem and all the poems were together on one tape. Again, they loved listening to each other read.
I actually have a tape recorder just like this picture... and it took me a LONG time to locate one! It was a great purchase though!!
My plan this year is to record (video) the kids using my iPad and then letting them watch/listen to themselves read. I think hearing yourself read is so powerful!
We also do these two things during our listen to reading time...
This site is simply AMAZING!! It is quite costly. However, I would search your local library or your neighboring libraries as they often have it for free (I actually use it from a library about 30 minutes away from my school).
This is GREAT!! You can sign up for FREE as long as you have a scholastic account and they give you 10 books free just for starting! You can use it on your computer, laptop, or iPad (that is how we use it). Many of the books are read to the children and there are often activities to go along with the books. I actually use my scholastic points to get more books!
4. I've posted about this before...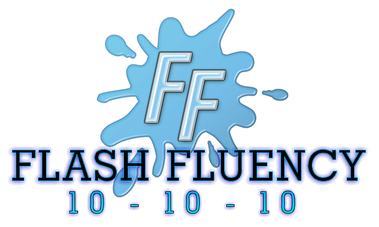 It has specific word lists that progressively get harder. The children read the words for 1 minute. I use this with my parent helpers- and it works! Oh and it's completely free!
5. Reading incentives-
Yes I do believe in bribery! ;)
But really, it is motivating and fun!
We will be getting ready to do this one very soon...
It's perfect to do in the spring!
One last thing...
teachersclubhouse.com
has a fun poetry race to build fluency- we haven't tried it yet but it looks very motivating and fun for the students.
Phew! You made it to the end! :)
Thanks for reading... I LOOOOVE your comments so if you are here, and gained an idea (or two!) leave a comment! :)
Oh, and I'll give one of my High Frequency Word packs to one lucky person!
(leave your email!)