Yay it's Tuesday! Time for another great tip from another amazing blogger! Today's tip is from Liliris @

Fourth Grade Garden

!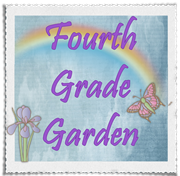 Do you have energetic kids in your class?

You know, kids who always seem to be moving around, tipping and rocking in their chairs.

Thought about purchasing yoga balls for students but don't know where to store them?
Help students get their wiggles out with bumpy seats.

They are less distracting than yoga balls, easier to store, don't roll away, and yet still fulfill the same purpose – allowing students to move while staying seated…and without distracting students around them.
Bumpy seats go by various names: balance cushions, wobble discs, wiggle seats, etc.

They can be purchased at various stores and locations.

You can find them on

Amazon
for just $13 a piece, and they come in a variety of fun colors!
The years I have been teaching:
5 years
The grade(s) I have taught:
4th Grade
The state/area that I teach in:
New York
Thank you so much Liliris! I can totally use this idea! Make sure you stop by her blog and leave her a comment! :)
Want to be a part of Teacher Tips Tuesday? Email me and I will send you the details! It's REALLY EASY! :)
Buy one get one ends tonight! Click HERE for details! (scroll ALL the way to bottom)
Thanks for stopping by!