Hey all! It's that time again!! Here's the September Currently brought to you by: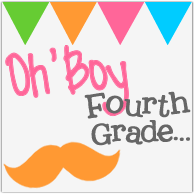 I know I will probably be shot for saying this... but I am excited its SEPTEMBER! We had a H O T summer and I'm just looking forward to the cooler weather.. you know the kind ... sweatshirt and jeans. I love this time of year- so I'm lovin that it's time for Sept. Currently! :)
********--------------------*******---------------------*******
I CAN'T believe that I posted my new product yesterday and I didn't even give one away (like I ALWAYS do). I guess I got caught up in my $1 flash sale that I forgot! Oops! (and YES the

flash sales are still going on

!)
yesterday I posted about my "magical" writing wheels! I am so excited to make them this week and put them in my writing center! I think the kids will LOVE having fun making new stories using the wheels.
Here's what it looks like:
If you would like to grab one of these for FREE just leave a comment below (with your email) and I'll randomly pick someone this evening!
ps.... I'm waiting on my last 5 or so followers!! I'm ready to ROLL out my HUGE 400 follower giveaway! C'mon last followers...come on down and follow (and then get in on the goods!)